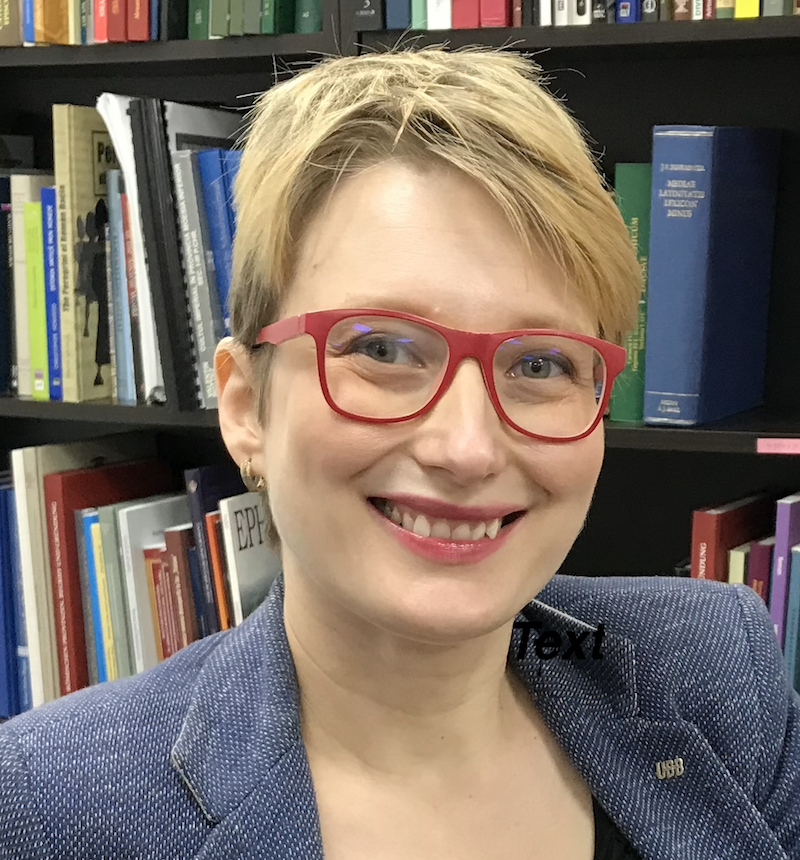 Rada Varga  holds a PhD in Ancient History (awarded Summa cum laude in 2012) form the University of Cluj-Napoca (Romania). She has extensive experience in researching ancient Roman population and provincial society, economy and Latin epigraphy. Her publications list includes monographs, edited volumes and articles published at Archaeopress, Routledge, Peeters, etc.
She is presently a scientific researcher at the Babeș-Bolyai University, member of the EADH executive committee and coordinator of the archaeological excavation from the site of the ala I milliaria Batavorum from the Roman province of Dacia.
Her ancient population researches paved the way towards digital humanities, as she was the PI of the Romans1by1 project, meant to create a population database for people attested in Greek and Latin epigraphy. Most of the team members, plus the IT specialist, continued to work voluntarily on the project after its official end (the end of the financing) and thus today Dacia, Moesia Inferior, Moesia Superior and Pannonia Superior are fully covered. The project was a real success internationally, as the initiative was original and the team's efforts were rewarded with the 2019 Digital Humanities Award for Best DH Dataset.
Trying to promote digital classics on a local level, Rada has (co-)organized local trainings and workshops (Cluj-Napoca, 2016, 2018 & 2019 and Timișoara), as well as international events (Tarragona and London). Also, she is a editor for Studia UBB. Digitalia – the only DH journal from Romania and for Stoa: a Review for Digital Classics.
Rada also has experience in teaching digital humanities for a long time. She has been actively involved with the international teaching programme Sunoikisis DC since 2017 and since 2020, she has implemented interdisciplinary DH modules for students and researchers at the Babeș-Bolyai University. Thus, in 2020 she taught a DH module for university studies, which registered a real success (with an important number of the students continuing their digital undertakings in various forms) and in 2021 implemented an online open course,  with participants from a multitude of countries and humanities fields. The feedback was highly positive and it highlighted once again, if necessary, the high demand of technical courses and workshops especially designed for humanists.